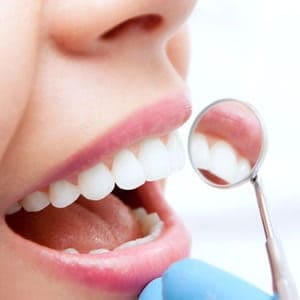 Your oral health plays a vital role in healthy living. General dental care is an integral part of oral care regimen and a dentist looks after your teeth and gums to see that dental problems are identified and prevented in the first place. General dentists are responsible for cultivating healthy habits and motivating patients towards taking care of dental health. Dr. Charles Verbanic has been offering general dental care to patients of all age groups since many years. From treating tooth decay, gum infection and straightening teeth to replacing a lost tooth, our general dentist performs a variety of dental procedures at our office. If you or any of your family members are suffering from toothache, sensitivity, bleeding gums or require routine dental cleaning, visit our Liberty Township, Ohio office and experience our comprehensive oral care. Our team will ensure that you walk out of our office with a confident and healthy smile.
General Family Dental Care – What it involves?
The dental health needs of people vary based on age, food habits, oral hygiene practices and genetics. A family dentist is capable of understanding the dental needs of patients of different age groups and performing the right treatment. Family dentists interact with every patient differently based on their age and comfort level. Children are offered special attention to see that they are comfortable during the visit. During the course treating children, steps are taken to protect teeth and gums and parents are guided on good and bad practices of oral care.
A family dentist has the advantage of knowing the patient for long and awareness of his/her medical history
Family dentists can perform a number of general dental treatment procedures
Family dentists treat patients of all age groups which gives them a better understanding of every person's need
A routine visit to our family dental practice will normally involve oral examination where Dr. Verbanic looks for signs of decay and infection. If there are signs of problems, patients are informed about it and necessary steps are taken to prevent the same. We have high-end equipment, knowledge, skills and experience to offer unparalleled quality care.
General Dental Care Procedures in Liberty Township
There are a number of dental care procedures our team performs at our Liberty Township, Ohio office. We serve the people of Youngstown, Austintown, Girard, Hubbard, Niles and Hudson. Our team explains patients why a particular dental treatment is taken up which helps them make an informed decision. We aim to improve the oral health of individuals through our preventive, restorative and general dental care procedures.