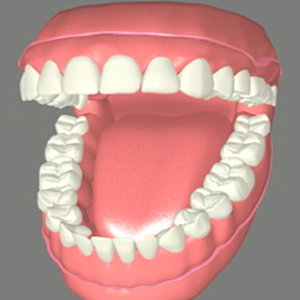 Every person has a set of permanent teeth. If these teeth are lost due to illness, accident, injury, or age-related factors, they can only be replaced with durable temporary restorations. There are three major types of tooth replacement treatment options available. These are dental implants, dentures and dental bridges.
When looking for dentures in Liberty Township treatment, look no further than Pristine Dental. It is a very reputed dental treatment and services providing center where the renowned dentist, Dr. Charles R. Verbanic, provides the best treatment that replaces missing teeth.
Patients can go for various categories of dentures depending on the intensity of their dental problem.
Types of Dentures
Partial Dentures: As the name suggests, these dentures replace one or more missing teeth and are substitutes that get attached to a plastic base that is pink or natural-toned. A metal framework is created to keep the denture fixed properly in the mouth.
Complete Dentures: This type of denture is a full or complete set of removable dentures. It is mostly used when the patient has no natural teeth left.
Amazing Benefits of Dentures
Dentures in Liberty Township is one of the most popular dental treatments used to replace missing or lost teeth. They can be quite advantageous to the patients. Some of the pleasant after-effects of dentures are:
Increased self-esteem: The biggest advantage of using dentures is a marked improvement in the patient's smile, increasing his/her confidence. Once the dentures are in place, there is no need to shy away from talking to your friends and acquaintances. An improved smile fills the person with confidence, and dentures are the best way to reclaim the lost smile due to missing teeth.
No restrictions in diet: Dentures are strong and last for a long time without showing any signs of wear and tear. With advancements in dental science, high-end dentures are available that are aesthetically pleasing, comfortable, and high in functionality. Thus, there is no need to put restrictions on your diet. Enjoy eating whatever you feel like without worrying about your "natural" looking 'artificial teeth'!
Speak with confidence: Missing teeth often alter the way a person speaks. With dentures in place, there are no longer any speaking problems. You also need not feel conscious about smiling and speaking in public.
Avail dentures from an experienced dentist in Youngstown, Austintown, Girard, Hubbard, Niles, Hudson and Liberty Township under the supervision of Dr. Charles R. Verbanic at Pristine Dental will add fresh confidence in you. Book an appointment today and avail the best treatment for your dental issues!